The way is one of subtle change. It is a struggle to see clear. A silent mind can feel its way thru the turmoil of a day. Masked people walking everywhere. No definite evidence supports this way or another. The middle way sometimes has difficulty to exist.
The day was slow when the presence against the calm appeared. You could feel the tension, the stress, the compliance forming. There were those that were convinced with a main street media persuasion. There were those that were not. There were those that attempted to be open to the many possibilities that arose, investigated alternatives. Many got caught polarized by the magnetic pull of their own desires/beliefs. There were those that didn't give a damn. There were the many that just follow the many. The masked were winning in the short run but truth moves slow in the sludge of the road. The war of the post modern man is an illusion and extremely real but no one wins. Possibly we're all being played, set up one against the other, it's anybody's guess. Ununited we fall. No one to trust.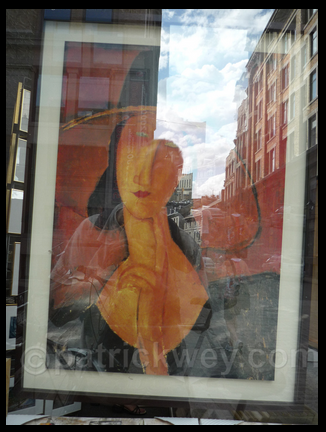 A crow walks by the table outside the cafe looking for a treat. Pretty dogs walk their masters along the boulevard. A pleasant woman smiles from behind her mask to a passing stranger. The day is grey. Winter is coming. The beauty surrounding is slipping under the skin. Another moment, for the moment, is moving free. There is no end in sight.
images and writing by patrick wey