death sets us apart, it brings currents and waves of uncertainties. it has its way of taking you down and around and up and out of site. death is my friend, tho harsh at times it ends things, keeps the universe in order. i hurt at times when i travel down the paths of forgotten loves knowing they can never return. i long for some memories to never end and to take me back to where they arose for ever. i cry at the thought of never seeing you again, never holding you tender in my heart, never hearing your little whispers from behind your eyes, never being able to feel those moments again. i love you death but isn't there a way to move through this sadness with dignity and to honour you, your past, your life, your ways, without tears tearing up my delicate mind. i am strong and i can withhold the tests of time most of the time but there are moments where it all seems so cruel, almost demonic the way we are forced to hold on, then forced to let go. oh death, what is your motive, what is the nature of your life.
i am going to keep moving i suppose, nothing has ever stayed long enough to be certain forever, so i succumb to your ways and i will continue ending and playing the game of building with the architecture of thought that must believe in what it thinks, that it will never end. I love life and i have many doubts of ever loving you, death.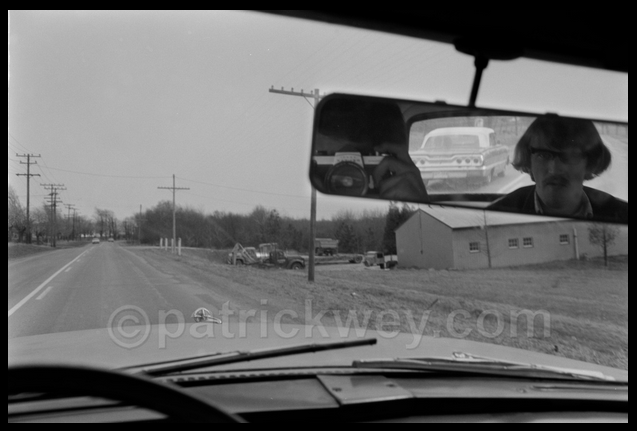 In the background of my mind i see you there hanging on to dreams that just can't let go. You in your love and your laugh that you sent out to us as a gift. I see the beauty that you carried thru the storms and the way that you laid down your wife to rest. I remember the early days when we stumbled our ways thru the jungle of the psychedelic sixties and the absurdity of its future filled with blasphemous trite. As we walked on thru the ending of the century we filled our homes with the best we could find; nature, flower gardens, friends and acceptance of what ever the world would toss our way. We did the best we could with what we had with what the earth would offer but in the end it all ended as it is. As long as i still have breath to breathe i hope to remember you, moments when we laughed, when we shared our differences and kept the embrace of our love intact. I will remember what you can not, for you, for me, for the the earth, for the way it is.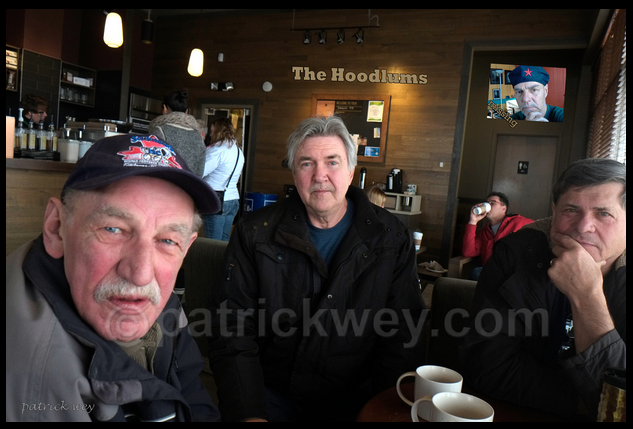 Whom will be next is anybody's guess. Some have come prepared, pondered on death more than others. Some are totally freaked out by just the thought of their world ending, some just don't think about it much and maybe that's best. Some have intricate conclusions of what's next once the body gives itself up. We've heard it all. Stan would not have any of that. He walked this earth knowing it for what it was, 'a mystery', right to the end and most-likely beyond and as he would say when asked 'what's after', 'nothing much probably'. I got to know Stan more than the others, simply because i saw him more; circumstance. I'll miss him of course, but he was ready for it. His body was well worn, abuse in areas for sure, but he accepted it for what it was, quite well.
Now, as others, I'll just carry on. More than likely others will take the dive within the next few years. We are all getting on and death is always close at hand. They say you can get a glimpse of it if you turn your head extremely quick to the left. I think I've seen it a few times but it's unclear, a mystery and that's the way it will stay, at least in this mind and as an old friend used to say in times as these, 'i know nothing, i say no more'.
Eternity engulfs wisdom love across the all encompassing great mystery as the sacred arms of death beholds us from the illusion of time. That's just the way i think about it.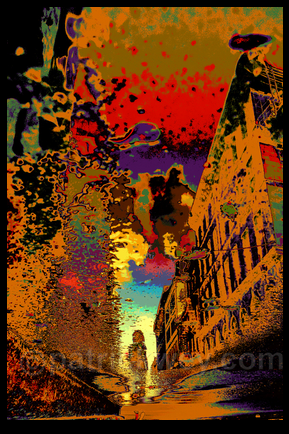 I do understand the undeniable visions that cross all intellectual understanding with a certainty that appears one could never doubt. But as one mind can endure and experience many such encounters with the other-side, the land of spirit, the unquestionable knowing telepathically inserted into ones brain still ends up in the winds of mystery. It is the gift of vision itself that would lead a mind onto the ledge of doubt that can free the mind of this uncertain knowing. This leaves all rituals, ceremony towards discovery ultimately in the dark. There is no longer a need to search for what is always present. The only task may be to stop the wheel of certainty, absolute knowing, critical analysis dead in it's tracks, with pure observation exempt from answers. The mind can move free with the intelligence of the mystery without the need for ultimate answers. Questions and answers remain in the field of the relative forever evolving, moving, adapting, changing.
This is good enough for me and until death will i part. This means nothing. The wind of time is 'the mind' and it shall end as i recede to whence it came. Thanks Stan, for the journey with you, i shall do my best to Stand with the wind within, till time disintegrates.
yyyyyy
yyyyyy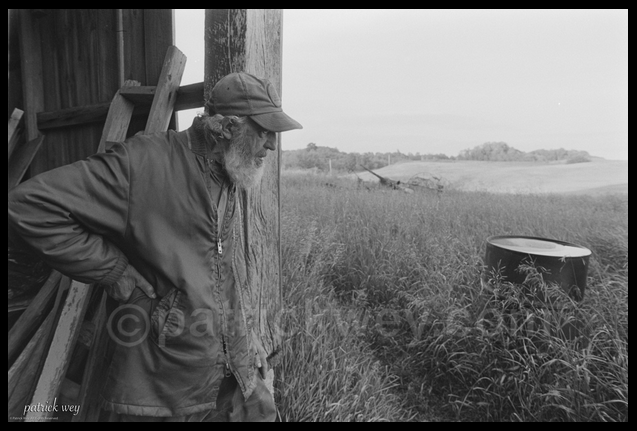 Many slow and long and lonely memories pass along the way
trees sway sad in the evening breeze
the whole realm of past days encircles my mind
oh how i wish i was there now for all time
everyone of us has those moments, when remembered
'the best that could ever be'
all of us certainly wish they could last forever
cept for the ones that lived in misery
one thing is for certain, i suppose
is that we have no choice, really, along the trail
no matter how many dreams you caress along the way
they all end, memories fade, it's the same for every tale
so be careful as you walk your way thru life
be extra kind to the ones that need a hand
take the time to be true at every turn
love is all you need to understand
yyyyyyyy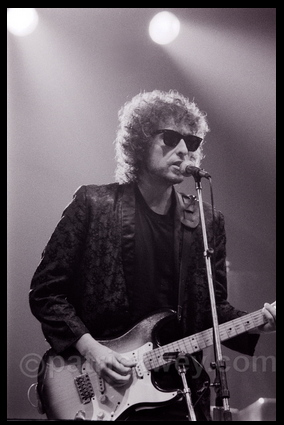 listening to some old dylan rolling stoned along the mid sixties when things were opening up sleepy brains like falling into a bucket of morning coffee, an ice-cold river dip, a line of crystal off-white powder head on into the acid insight streaming flashes of electric waves, multi-coloured spaces everywhere along the black tarred streets all-thru-out cities of america, the world, blues wound up into overdrive, electric ladies, the revolution of love for loves sake. freedom spreading out into places where it could never survive, love condemned to death for being simple real right and true. that's the way of the world; killers, it will end too and it can't be soon enough; death is coming, coming for them and coming for you, there's nothing we can do.
it's time to let you go, let things move free. there'll be others. i don't think you get used to death, maybe numb, but death is death and dying gets you there and there are many ways of dying. some people are half dead all there lives, some brag about there dying everyday, some die with dignity and some never learn how to die at all. a part of dying is the loss of ego and possibly it would help if more people would loose there ego occasionally thru life to prepare themselves; to observe without the anatomy of thought presuming everything it sees. the art of dying is in the beauty of living free and freedom can only occur without the shackles of thought-based-knowing keeping you stuck inside the ground.
yyyyyyy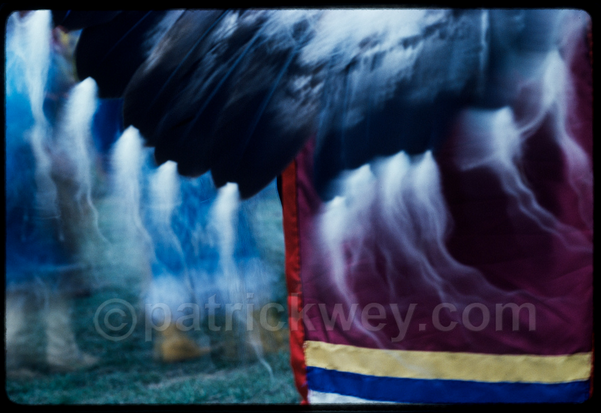 many, if not all indigenous peoples had ways of eliminating, calming the ego for moments, thru dance, substances, forms of vision quests, ceremonies. it was traditional to bring young men into manhood with ceremonies that melted the ego into the unknown where the mystery became present and dominant as the true nature of everything. one would develop trust and faith in patterns that constantly move, evolve, change. our society has become numb, afraid, robotized with facts about everything, disconnected from the free movement of the universe. people are afraid to die without some belief induced concepts to keep them safe, calm, certain, but that will die also. death, come and get me. i am ready to fade whenever you are.
writing and images by patrick wey