Click HERE and start a slide-show of many Sierra pictures – up in the top right corner.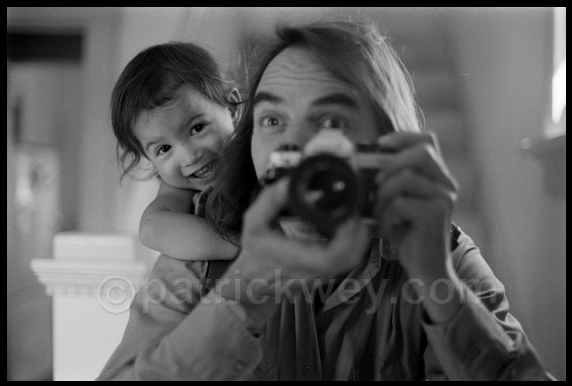 Today on the 29th of Dec. 2019, Sierra would be 29, she has been gone 4/1/2 years. Time is irrelevant where tragedy lives, she knew that, i know that, many understand.
These are some of the many photographs i took of her in her first seven years. Then we were seperated for 17 years. This disturbed her, molded her, confused her, devastated her being. She struggled, wiggled in and out of this world. I entered back into her life six months before she left for good. We connected patched up what we could but in the end it was the medical world that took her breath away. She told me all, her life, the way she saw it – on video.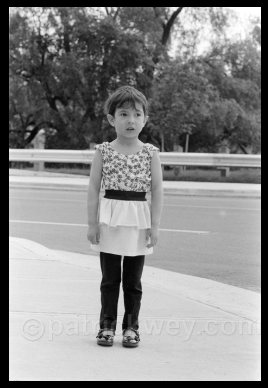 This story is much more than i could ever present here, too complicated, sensitive and needs delicate time.I hope to create a documentary as she would have wanted.
She mentioned, 'anything that could help others not to have to go thru what I went thru'.

I loved her like no one else in my life, i lost her twice. She was a miracle, so many amazing moments being with her.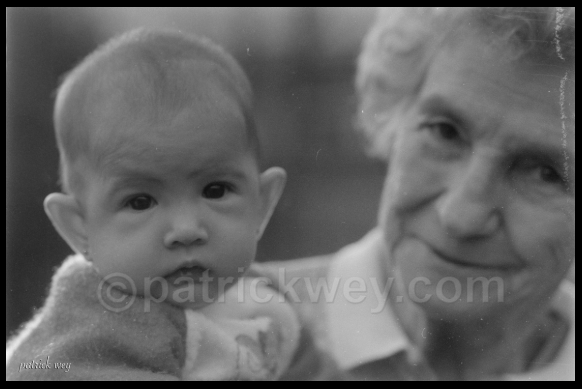 below – written by Sierra
I wish I were a bird,
So I could fly away.
Wish I had wings made of glass, blow my problems away.
Etched into stone, I'm grounded.
My broken wings won't let me fly.
All my body in wanting, chasing that sky high.
All she wants is to be free,
No warning will she heed,
'Unleash this beast!'
'In my soul,
It's making me ill
It's getting hard to breathe, I'm feeling unwell.'
Redemption at it's finest,
Credentials of a ciminalist,
'Exorcise this demon with-in my chest!"
I have a hunger like an unfed wolf, eating at my soul. Emaciated, starving, hunting the high. Like a demon in my chest, it cries out in demand on satisfaction. "Feed me!!!" It cries. "Feed my desires. Fuel my pleasure. Take my hand, I'll make everything better." But high is a four letter lie. Once is never enough. Once, twice, thrice, only quells the beast in a temporary fashion. Just as quickly as it's quieted, it's demanding attention again with a ferocity only seen in the depths of hell.
Sierra Kachina
More writing about Sierra from my past….patrickwey
309 Image-Content of the Day 2018/12/29 of-by patrick wey https://blog.patrickwey.com/category/image-content-of-the-day
Sierra Kachina left at 24, would have been 28 today…born into a world almost to the minutes of 100 years after the last massacre of the NA Indian at Wounded Knee ……here is wiki-info of that event…….https://en.wikipedia.org/wiki/Wounded_Knee_Massacre
Words about Sierra since she had gone: no one can feel the pain of loss of another, it can tear one to the depths of the soul and lift one higher than life, death.
Writing words you will never see
editing pictures you never saw
killing dreams we never met
living around lies tangled up around us yet
crying alone into fading memories
a busy numbness surrounding often
and you and me ending again
this time forever ending within
i see this thru vague scenes
that crumble into one another
drenched in pain and love
as they move along the trail
with a crippled weakness into the day
and words to you i will never say
i write to no one but the stream
of endless dreams across the purple sky
the universe that comes in clear
the universe that closes when the dream ends
---
Without You Sierra
sometimes it tears tenderly to my heart
sadness where it has never gone, goes.
years passing without you
your little heart and mine
twisted into each other like time
i gaze across the highway to the grassy fields beyond
the silent wind bends around invisible canyons
straight into my mind
your essence emanates soft and deep into me
with dry tears i caress the moments slipping by
there will never be anyone so true to me as you
our bond was woven by the mystery of love
no one can alter what was so clear
that alone gives a graceful comfort
this pure sadness against my path
your delicate sense breathes life into death
i need no promises, commitments, no proof
we knew we were special
a love so rare so true so threatening
we lived thru this with the most fragile of hearts
now thru this fading silence
with nothing but the humble caring of the wind
i love you with your tears upon me
nothing can harm you now
you are safe from this world
and all its misery
i am seeing this with my hidden pain
as i walk on without you….
---
There are few words left to say
i know in my heart there are no ears of yours to hear
what can never be said to you ever
you're gone and love feels so empty without you
i have learned that this world is even more cruel than imagined
fake everything lures everybody into so much of little worth
they have little room for real tears
no time for true sadness
only shallow laughter and smiles against the rain
ultimately they are afraid to face their own mortality
they need to blanked it with tender wit, swift gestures
hidden desires leading secure beliefs to selfish love
They are the lost children of the american dream
stretching across every continent
desperately hanging onto every note from the popular song
caressing comfort with their broken bodies
falling alone down into cancerous heavens
to worlds they could never be
They are my brothers, my sisters, my friends and my foe
they are the celebrities cared for more than neighbours
more than the blood across the land
more than the mother in the land
the father of the other hand
the truth scattered into words
blasted against the walls of your brains
and in this context everyone is to blame
the dilemma of the human insane
---
In this beauty one must weep. The overwhelming understanding of pain from loss is so sad it is beyond comprehension. It goes so deep one can only cry tears from memories dying and the letting go of its truth, its reality. Admitting that it is hard to live life one must let go of the dearest feelings; all the tangled ones and all the gentle and soft ones. It is hard to see this in the air, all the clusters of memories contained in one soul and spread out across the minds of the people. The close ones the distant ones the collective ones, all of different quantities and depth, moving in and around as a dream does.
When one dies and the entanglement of thought-energy floats thru the atmosphere as a spirit would, the visions of these holographic scenes may be more real than a normal reality appears. This is pure vision with no interpretation from a past, a future, just the endless flow from one scene to the next. The magnitude of this impression is life altering.
You can feel the waves of peoples thoughts and dreams, with their spirits creating intricate delicate holographs of varied scenes floating thru the forests along creeks veins like an epiphany from 'nature', the creator of all known. I cried, knowing i had to let go to live. It will come in small doses, not as to destroy me, little by little till i carry on alone. This may never happen. This is the dream, the dream will change, the observer will be altered, vast death is the nature of all this. It will come regardless of what one does. It is this movement in life that sees this death and the illusions of dreams as necessary branches to this tree, as life is a dilemma.
————————————————————————————————————————————————————
the days go by and you fade beyond my will
every step another distance without you
memories slip in and out of the air surrounding here
some are peaceful and serene and others are dark and deep
when the pains you felt, lived through and died with
punctures my heart like a knife with tears
the road curves up ahead and your presence is near
there in the pale afternoon where your love lies
and the sunset full of your colour
there are the photographs and your remnants scattered about
there are memories hanging on the walls without you
you meant everything to a few left behind
and they struggle down the path alone
and there is no answer fit
to why you left the way you did
no conclusions can soothe this heart
it is what it is and love and you are one
there is nothing along the cove
to replace this shore on eternity
memories will continue their journey across the universe
and fade into the void beyond
but for now there is nothing left
just you caressing this heart
and a spirit feeling this
———————————————————————————————————————————————————————————————————
my heart aches for you
your simple smile your delicate wit
your ways and your life living
i miss you terribly so
i am so sorry i did not do enough to save you
to help you in any way i could
to share everything i have with you
i never expected it would end so quick
what a fool i was in moments i could have done more
could have poured my heart unto you
given my every touch of love
i am so sorry, forgive me
nothing i can do now for you
i am lost at moments crushed with pain
devastated to my very being
like a boat without water
and a soul with out life
i am alone lost and numb
i see the road the way and the things to be done
i walk with one foot in the desert and the other on unknown land
i am a man stranded with no home no future no dream
i remember your breath searching for air and your heart for warmth
i walk i walk i keep walking
there are moments joy slips by and noise ceases
there are those that say too much and those that can't listen
the ones with ideals overloaded and the ones crawling down the avenue
i miss your presence, the weight in your eyes
the truth your lips concealed
i miss you, your simple love
i miss you
i can never be free from you
you are a part of me
some of you is inside of me
and i shall die like that
you and me are a memory
that will be as long as forever is
————————————————————————————————————————————————————————
little angel up-against the tomb
on a road red as heart
spirit fallen from the sky
with no clear answer why
and with tombstone tears
a wounded kachina cries
"for simple love i live and die".
"i' was much, much too young to die"
————————————————————————————————————
I wish i could say what can't be said
and do what can't be done
i wish i could do magic
and bring back what's gone
i am loosing the words to say much or anything at all
now is not the time to
we all want to know what can't be known
it is the nature of thought
we all want things we can't get
we all want teachings that can't be taught
there is no easy way
to heal a wounded heart
you can fly high and dig low
you can tell yourself sweet little lies
you can tear yourself apart
with things you wish you'd done
but there is only one thing that can really help
hidden deep within the heart
—————————————————————————————————
A wave of pain struck on edges of dreams formed long ago
I know i have to write this experience out sometime soon. It is too bizarre and hideous in areas that must be written in detail to fully understand the depth and shallowness of the situation. I venture to say that Sierra died at the hands of relatives and friends and doctors that made decisions to act or not act with self imposed desires emanating from their conditioned minds without much depth to see the outcome of this simple and sincere life of Sierra Kachina. No one is to blame and yet we all are. I don't know where to start. The beginning they say but there is no beginning.
Raw reality stripped from all its glory
naked truth condemned to hide beneath the rugs
the way it was the way it is
the way it is going to be
silence against the noise of mind
love hidden in the shadows
nothing is as nothing was
everything comes everything goes
imaginary waves upon the shores
where something ends something begins
Sierra Kachina
i think of you often in so many ways
i wish i wish i wish but to no avail
if only this and if only that
you would be alive and i know it's true
you questioned so many times
of what you would be like if only
we had not been separated at your little girls age of seven
if only we could have continued to be as father and daughter
what confused decisions tore us apart
what guilt hidden in minds separated us
why did that have to be so
what did we do to deserve such fate
is the truth worth anything now
will the prosecutors suffer as i
can anyone hurt so much
so deep for so long, my little mind
never really mature, stuck in your arms
safe and warm from the dangers of life forever
i missed you so much my father and friend
and no one could understand
and now i am gone forever
cept the memories in the minds of who's left
twisted and torn and true and soft
some will feel the pain of abandonment as i
some will continue to ignore the facts
and continue to lie with their crafted smiles
and embrace the illusions they've made
for me i have gone and now you my friend write my legacy
i forgave everyone, it was in my nature
but i felt the pains of their decisions that tore my brain apart
from street and legal abuse i walked thru hell alone
tormented people are made of this
this guilt and anger hidden beneath
in minds not willing to see
i loved you all regardless; my mother, my husband, my aunts
my dear sister, my fathers and uncles
all my friends that couldn't really understand
what i myself could only feel but not comprehend
why, why, why were you taken from me
it doesn't make sense…..
how simple is love
this love severed but never dead
i am grateful it had found it's way home
after so many years and for such a short time
and now i leave once again to let you walk on alone again
to face every breath without me
cept for what little is left in memory
but i am gone
gone forever with dreams
never shone
Driving home along the highway
yellow moon hanging in the sky
sounds so romantic but it's true
everywhere i look i find you
I walk along the beach and see you in the sand
i pick up a purple stone and find you in my hand
high in the sky you fly within the clouds
trees are made of your likeness all across the land
such a sacred child in the body of a woman
you were just like me, a melancholy man
For hidden guilt and shame of things they couldn't face
And unaware to me i'd been accused and convicted of things i never did
It was simple and easy to hide the evidence, me, and live a lie into eternity
but to their surprise and your demise, little sierra died
and now they have this tragic reality hanging from their neck
they can't escape the truth of what's been done
and only an apology might shine some healing light
but until then they will feel that deep darkness in their skull
how long will it take, time can't even tell
i am not counting the days, i hardly care anymore
my little girl is gone and i don't give a damn what people say
nothing is going to change anything anyway
people can hide but they still have to pay
that's the nature of this way
you can fill your brain with whatever you want
fool yourself and fool the world
but in the end karma will knock you down
where ever you hide
where ever you lay
get your self a good alibi
a judgement day is on its way
---
we would have had such a lovely birthday time today…..always thinking about you.
Image circa 1996……writing, last 3 1/2 years