When man got stuck in his spiritual pursuits, she looked and saw her expectations, he is her and she is he and we are all quite the same in this regard.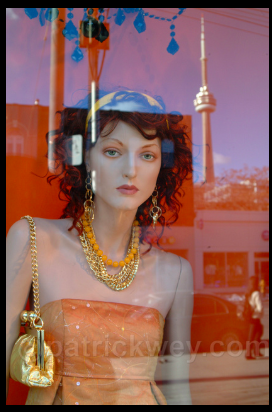 If you believe in jesus, you've got expectations, if you believe in buddha, you've got expectations, if you believe in the spirit, you've got expectations, if you believe in money, you've got expectations, if you believe in family, dreams, water, science, war, the written word, you've got expectations; belief and expectations are two sides of the same coin. If you are stuck and feel some dark matter curtain hanging over your soul, look and watch your expectations, you may find yourself, the self that is made of this coin. This coin is you and it is always rolling, just like a rolling stone, you can flip it and attempt to honour the flip, or twist it around, deny your promises till the opportunity fades and leaves you with the wounds of your unfulfilled expectations. The wound is the feeling of being stuck.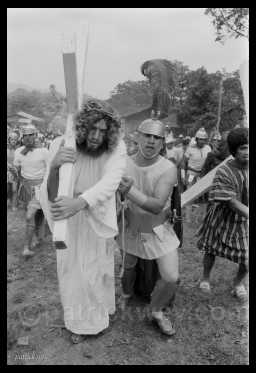 It's a circle and if you're sharp you can see it coming round before it comes around but all this is futile, there is no circle, a vortex at best, appearing with meaning to the end. In the end the coin disintegrates, but nothing ends, things fade, dissolve into nothingness. After life, in death the glue melts away, some spirits hang around longer than others like cache from an app hidden in the program, the process like magnetism slowly spreading its power, disintegrating, love moving on, changing its energy developing new form.
If you believe in science, if you believe in religion, if you believe in love, if you believe in expectations, if you believe you must believe you are expecting something to fulfil this belief and yet all is incomplete simply because the mind is time, is concepts, is abstract, is always a broken piece of the puzzle and the puzzle is infinite and moving always changing, the mystery. This is the dilemma of man, of human thought. We get stuck because we see continuity and we feel we can know how things work perfectly, absolutely, infinitely and it is obvious some things can be made from concepts and shift into forms created by this understanding such as guns, chesterfields, space craft, rice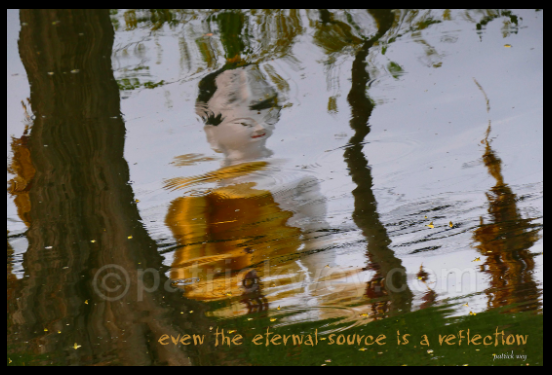 pudding but our problem is we attempt to know it all, to develop philosophies, belief systems, laws that disregard eternity and the humble understanding that there is a process we must surrender to; to be free from the coin of mind. Our relative knowledge is irrelevant in matters of the dark, the light simply shines in the silence, the thoughtless truth beyond mind.
So what can one do in this system of getting stuck, being, feeling, searching. I have no ultimate answer, how could i have and for the ones that are so certain that so and so has the answer from mohammad to einstein to a hitler, to yourself to whoever, you are mistaken; the answer is blowing in the wind, beyond the word, beyond the mind, beyond any system that the mind can imagine, mind is myth.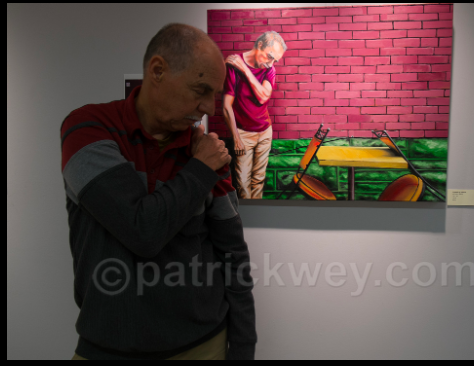 This understanding is the paradox, so continue on your road alone and do your best to help where you can with honesty that is clothed in silence.
Often when one is stuck it is because of this unconscious,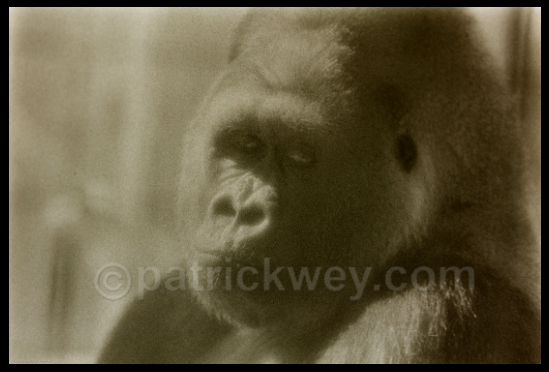 collective conscious, genetics, constant search that man and his thought began when we stepped out of eden, ate the apple, began to think. Thought is limited and that is our condition, it feels it needs a higher power, a guru, a belief, an ultimate truth worth fighting, killing, dying for and that is mans reality…but, "let me take you down, where nothing is real and nothing to get hung about" j.lennon, "sometimes i think there are no words but these to tell what is true, but there are no truths outside the gates of eden" b.dylan
I am sure as only idiots are sure that there was a movement in the sixties that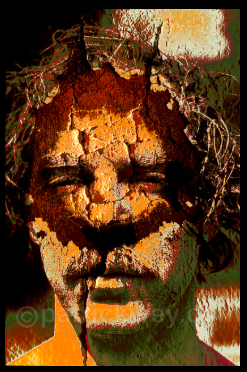 alluded towards the unseen truth, silence, nothingness that psychedelics assisted the mind to the understanding that 'all you need is love, love is all you need' j.lennon and a few years later from much more of a cynic, 'love is all there is, it makes the world go around, love and only love, it can't be denied, no matter what you think about it, you just won't be able to do without it, take a tip from one whose tried' b.dylan
One has to surrender to the universe but first to the earth, our mother, to come upon this knowing that thought itself stands directly in the way. All of its clear concepts so certain and conditional beliefs that destroy this understanding, this love, this one love, 'one love, one heart' b.marley.
There are many lyrics form the time of man that insist that there is an underlying energy that is loosely called love, a mystery, something that 'all' is made of, and thought attempts to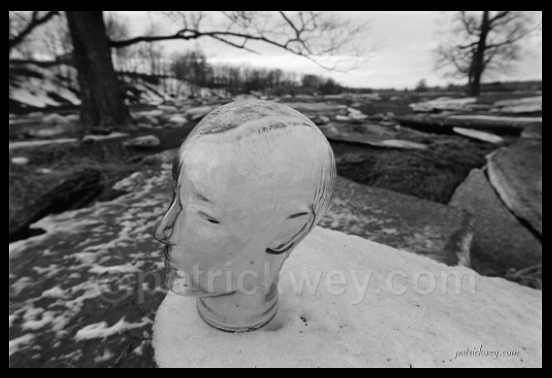 separate itself from this oneness, timeless reality, with its insistence upon 'knowing', but even thought, tho it seems to come alive and create worlds out of thin air, is also under the process of the great mystery.
'The world is a stage and all of us actors' shakespear, as far as thought is concerned.' All belief is make belief and all personas exist in virtual realities and that is the mind of mankind.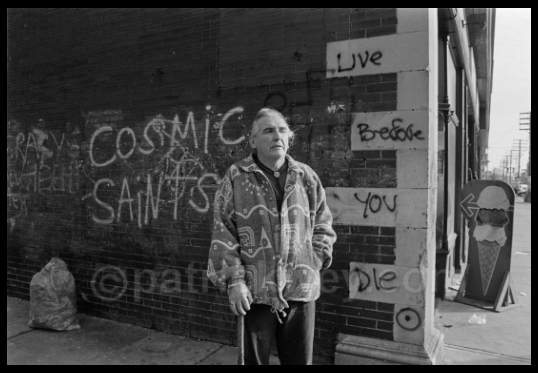 I have attempted to rid myself, the self build upon fantasy of this shield from nature with psychedelics, floatation tank sessions, fasts for days with out food and water alone in the bush, sweat lodge ceremonies, native ceremonies, the sacred pipe and numerous other investigations, experiences to get beyond the mind. If anything i am now trying to not try, to let it be, kill the dreams as they evolve, help life live, be alive, breathe well, eat well, exercise body mind and spirit well and work diligently towards my own salvation; stop the process and the continuity of mind. Is it possible, i don't know, it is what i believe to be the most honourable path to no path, the paradox, the dilemma. Today is a good day. I have written my thoughts about thought and love as an impossible feat. Now i leave to walk on. I am not important. My words may lead one to an understanding that 'it is up to you' and when people say there is a reason for everything, that is only one of the infinite traps within the mind, the collective mind, the mind of man.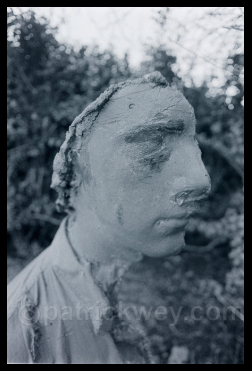 The brain is where the mystery begins. It never ends. Life is good, life is hard, life is what it is, a mystery. You can't stop the mind from living, thinking, but you can watch it as it creates its worlds with a stillness as a coyote gazing across the desserts of love for moments in eternity.
So if you find yourself along a path of promises, send it on its way, it is of no use to you or anyone, just walk, throw your goals to the wind and your dreams to the silence and dive into the abyss of change, the death of mind and maybe just possibly a dream will come true, but you may never know and that is just the way it works.
Imagine peace walking quietly into the mystery for real. Imagine peace without imagination, so may it be, the dying of the time mind.
This is not an answer, possibly a question. There are many ways to leave your mind, to use your mind, to believe, but they are all limited and the certainty you might feel at the moment will also fade. That is the nature of nature, so possibly honesty is one of the few noble endeavours that the mind may attempt and it is also vague but caring.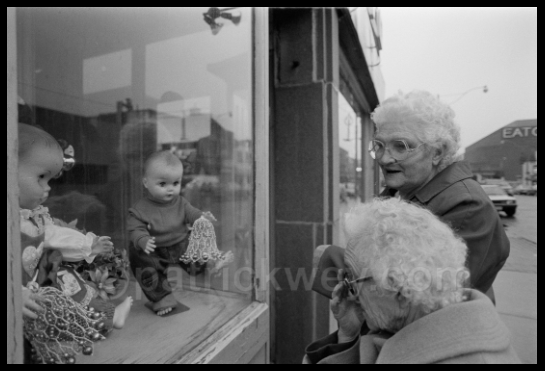 This short essay was inspired by a past lover and dear friend whom discussed her feelings of being stuck and not able to see the search clear. I am no guru, i don't trust gurus, leaders, masters, and all their self fulfilling alluring techniques, as honourable as they may seem. I trust in a deep silent faith in 'the process', nature, the unseen intelligence, the smell of a blossom, the tears of dew, the sounds of silence, not unlike being perfectly aware with and for no reason.
One of my all time favourite Rolling Stones Tunes…Used to listen to this endlessly and it brings to mind one of my favourite best friends whom also ended up similar to Brian Jones….Don Tucker used to love playing this song…..No Expectations …versions – https://www.youtube.com/watch?v=ONymOaZ-IQ8
– https://www.youtube.com/watch?v=FbTCbsSuUpA
– https://www.youtube.com/watch?v=WouSssjG9wQ